Posted on January 17, 2018
---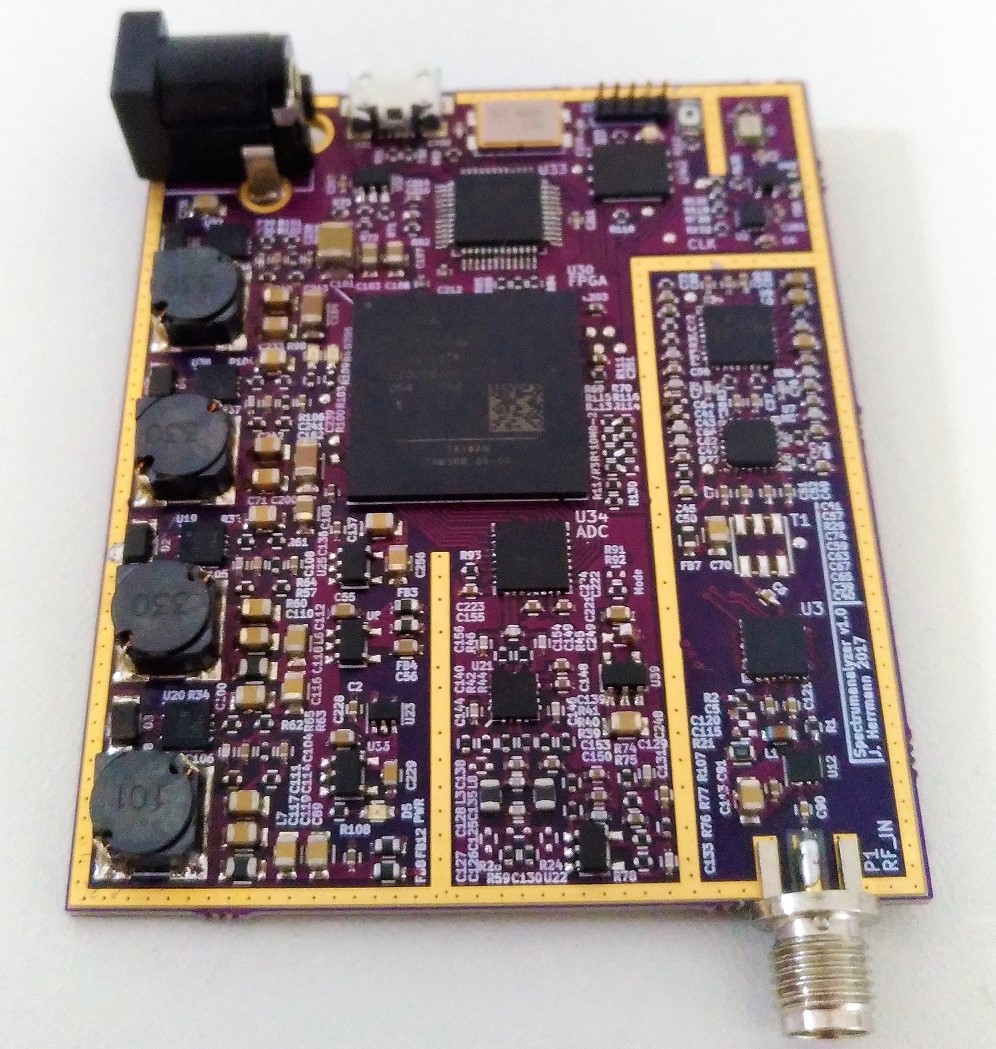 ---
Simple USB Spectrumanalyzer for 100 MHz to 6 GHz with integrated wideband PLL and Xilinx FPGA for digital Signal Processing.
Read More
---
Posted on July 09, 2017
---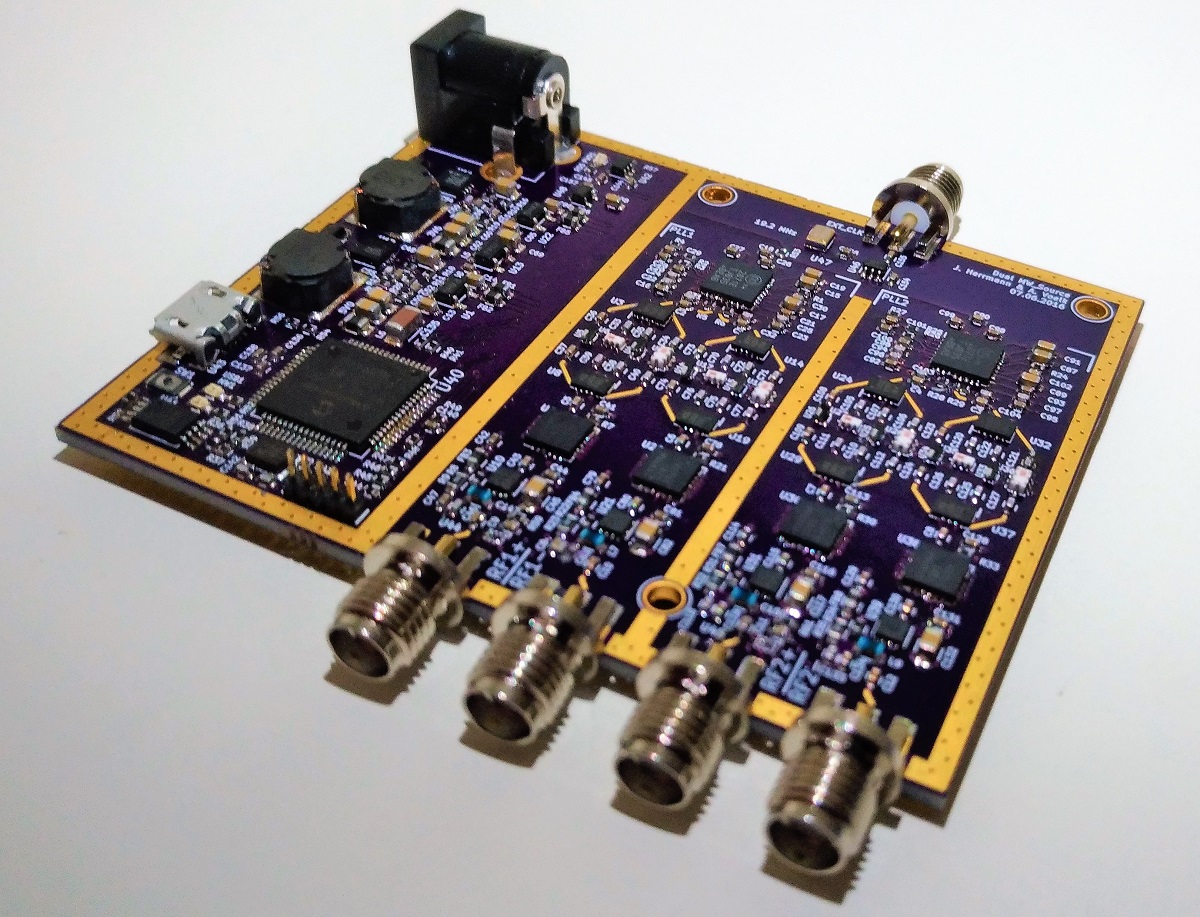 ---
Layout revision of the Dual Source, new microprocessor and additional external clock input for source synchronization. RF-shielding and design of an aluminium case.
Read More
---
Posted on April 28, 2017
---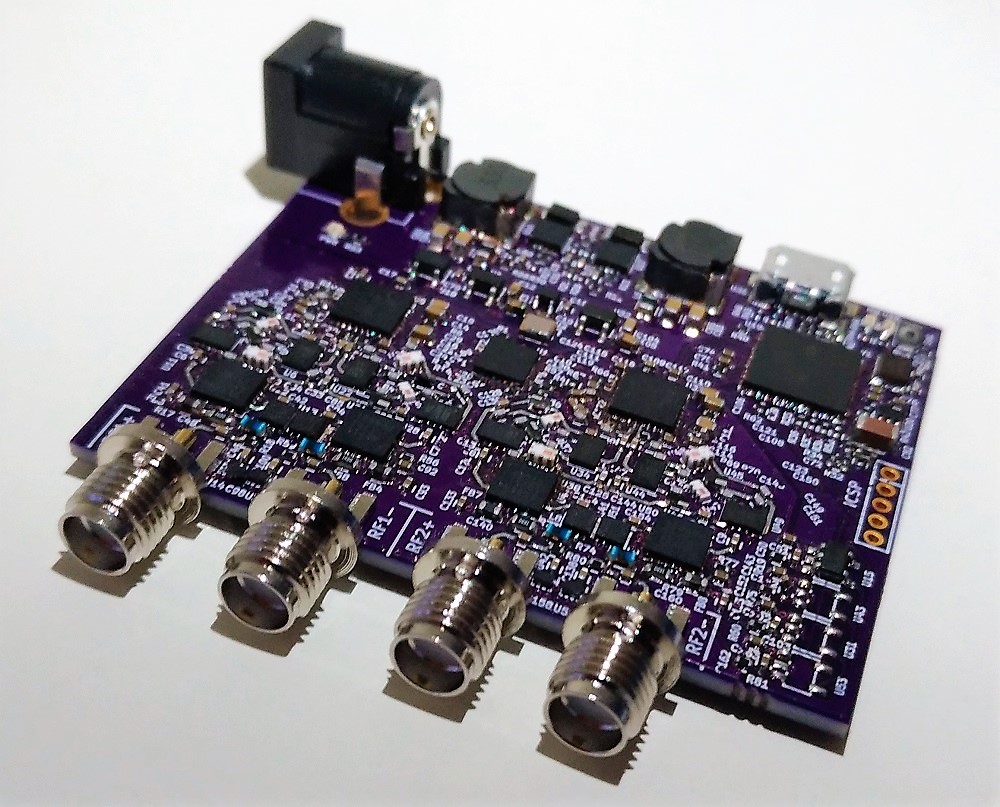 ---
This versions features two synced sources with programmable phase shift (0.01° resolution) and additional differential output. Each source also can be programmed independent to frequency and amplitude. Perfectly suitable for pulsed magnetic resonance experiments. Frequency range is 100 MHz to 6 GHz.
Read More
---
Posted on April 26, 2017
---
---
A simple low-cost programmable microwave source for signals from 100 MHz to 6 GHz. Output power is adjustable from -35 to 10 dBm and a on board calibration is possible by using a microwave power detector. Easy PC communication over the USB port.
Read More
---